Made Easy Class Handwritten Notes of Computer Science & IT for GATE 2020
Hello Friends, Here We Are Sharing MADE EASY Delhi Classroom Handwritten Notes Of Computer Science & IT Engineering Branch Paper.
These Handwritten Notes are full of  Quick Tips & Tricks Which Are Very Very Important For Your Exams Like GATE, PSUs Etc.
Hurry Up! It's Time to Start your Upcoming GATE Exam Preparation. If an average student start studying 4 to 6 hr per day from Today without losing any single day can qualify Upcoming GATE exam with Excellent marks.
So Don't Lose this Opportunity. Just Leave Every Minor thing Behind and Concentrate on your Upcoming GATE Exam.
You Can Download These premium Study Material By Paying some amount of Cost. These handwritten notes on Computer Science & IT  Engineering will help you to prepare different competitive exams like GATE, UPSC, State PSC,  Senior Section Engineer and so on.
These made easy handwritten notes for Computer Science  & IT Engineering will help you to understand all key concepts.
We're glad that you found what you were looking for. It is our goal that you are always happy with what you bought from us. If You Would like to get Good Marks in Your Upcoming GATE Exam, then Buy all Handwritten Notes and start preparation from today.
"It is not fair to ask of others what you are not willing to do yourself."
We look forward to seeing you again.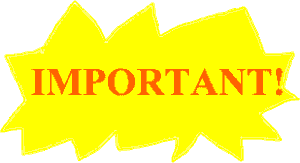 Scroll Down To Bottom For Demo Samples…
Important: With proper dedication, the focus of mind, motivation and hard work one can crack GATE with good scores.

Subject/Paper & Purchase Link 
Disclaimer: There is No Any Copyrighted Content is available here. This Website is Fully Educational. We Never upload any type of Copyrighted Material nor host any Copyrighted Contents. We strongly recommend Students to support the real author or publisher of the respective books, study materials and buy all Copyrighted Material from legal source only.
For any query or suggestion Please Mail to us [email protected]
Important Instruction: Just Prepare only with All above Listed Made Easy Handwritten Notes and Try to solve GATE previous years papers for the last 25 years at least 3 times.
If you follow this instruction I Guarantee that you will definitely get Excellent marks in your GATE Exam.
If you Are Facing Any Problem in Download Please follow this Video Instruction…
Best of Luck For Your Exam