Common Mistakes students do during preparation for GATE Exam !
If students avoid some Mistake During GATE Preparation then he/she can get excellent marks in the Upcoming GATE Exam…
I am listing some common mistakes generally students are doing while preparing for the GATE Exam…
Never prepare for your GATE Exam with Too many Boring Books.

Prepare only with Made Easy Class Toppers Handwritten Notes to get excellent marks in your GATE Exam. ( Follow this link to Download Made Easy Class Toppers Notes https://goo.gl/AZAhuP )

In the Case of Doubt in understanding some concepts, you may take the help of NPTEL free Online Videos.

Never skip any topics If you are preparing with Made Easy Class Toppers Handwritten Notes.

try to study at least 6 hrs daily for good marks.

Never think that " okay I will Read Tomorrow "

make study time table & Follow that and try to complete all subjects of Made Easy class handwritten notes in maximum 3 months.

After 3 months, try to revise all concepts you have learned and start to solving previous years GATE Exam Question Papers also star ( * ) mark all important questions.
Join Made Easy Test Series & attempt at least 1 test daily. star ( * ) mark all important questions in notepad or in other notes.

After December Try to solve all-star ( * ) marked question once again from your previous year's papers and Made Easy Test Series which you have already solved.

that's it.
Follow this link to Download Made Easy Class Toppers Handwritten Notes for GATE Exam. ( All Engineering Branches )https://goo.gl/AZAhuP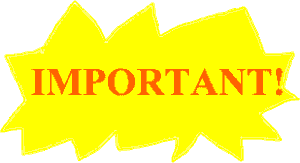 To Start Your Upcoming Exam Preparation, You Can Download Premium Study Material for  Upcoming GATE Exam | IES Exam By Visiting Given Below Link
[ 1 ] Made Easy GATE Study Material & Notes 
[ 2 ] Made Easy IES Study Material & Notes 
---
You May Also Like: